Triple Logic Systems has been at the forefront of website creation and design since its earliest days. Our website design and SEO marketing focuses on maximal internet presence, purposeful user interface and lead generation.
We are results based, so we measure our success and yours through actual leads obtained by various forms of media.
To achieve these results we utilize a variety of internet marketing strategies to attract customers. Organic leads result in higher rankings on search engines like Google, Yahoo and Bing, which translates into higher conversion rates. With our organic SEO, your company will rank high on your industry's keywords, making your web presence far reaching. We achieve organic results by optimizing your website through a number of marketing strategies and constant observation of the most recent search engine algorithm changes.
Paid per click advertising or PPC, provides some leverage for your company's advertising by appearing in competitive paid advertising spots that match a keyword list or a site with related content. The results are usually immediate, which saves time, but PPC does require daily intensive tracking and management.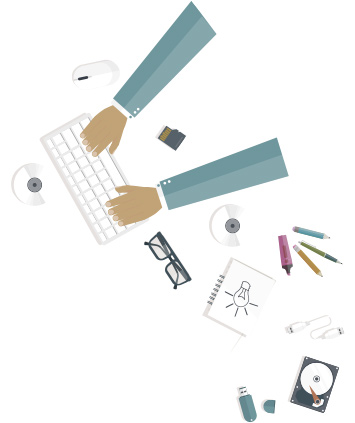 Internet marketing is more than just SEO and PPC, it is also about keeping your brand visible on social media. Your company can drive a good amount of traffic to your site by opening and managing accounts and posts on Facebook, Twitter, LinkedIn, and related blogs. Social media not only keeps your company relevant in search results, it also creates authority, trustworthiness and customer loyalty. Of course a social media presence requires a different set of SEO skills. Social media managers must have an acute attention to detail in order to track and analyze your social platform as well as maintain an active and relevant social media profile.
A strong web presence allows for potential and current customers to become familiar with your brand while many online platforms like Google +, Facebook, and Twitter encourage brand/customer interaction. Online reviews are now the new method of advertising and as such, your online reputation is dependent on positive feedback from customers. Our reputation management will assist you in not only keeping track of your online reviews for your customer service benefit but we will also help you implement a method of responding to both positive and negative reviews, which will ensure a clean and relevant online profile. An additional online management tool we provide is tracking brand infringement incidences, i.e., duplicated text and other copyright materials on the web.